Our Team

WHO'S DOING IT
A happy-go-lucky bunch of people striving to bring sunshine and happiness to families as they work to
showcase
fresh concepts at The Artground for the young and young at heart to discover.
THE BUSY BOARDIES
Lelaina Lim

Lelaina appreciates the finer things in life, in particular paintings and performances. She is a highly committed volunteer who not only openly shares her financial expertise with those whom she mentors, but also gives a lot of her time through her active participation in the arts programmes.

Maggie Yeo

Bubbly and young at heart, she brings laughter to people around her and is always eager to share. She hopes to give back to society what she has received from selfless people whom she has met in the course of her career.


Patricia Koh

Patricia, a social worker by profession, enjoys engaging in social outreach and community development causes. Patricia's warm-heartedness naturally makes her the ideal person for matters relating to beneficiaries and inclusivity.


Suchanda Mandal

With a keen interest in arts and music, Suchanda believes in the power of creative processes to build a thriving community and nurture personal transformation. A seasoned business professional who is passionate about touching the lives of children through fun, she is best suited to increase The Artground's reach and to champion our growth efforts within the community.


Dr Gloria Ng


Board Member

Gloria is a mother of three little ones. She believes that regardless of age, everybody can enjoy and appreciate art in their own manner. As an occupational therapist, she believes that the activity of play and leisure through art is therapeutic to the soul.


Elaine Ng
Board Member

As an advocate of the importance of arts in children's development, Elaine hopes to educate and empower all stakeholders in a child's life to collaborate and create a holistic ecosystem that would nurture a generation of kind and compassionate citizens of the world.
THE TAG TEAM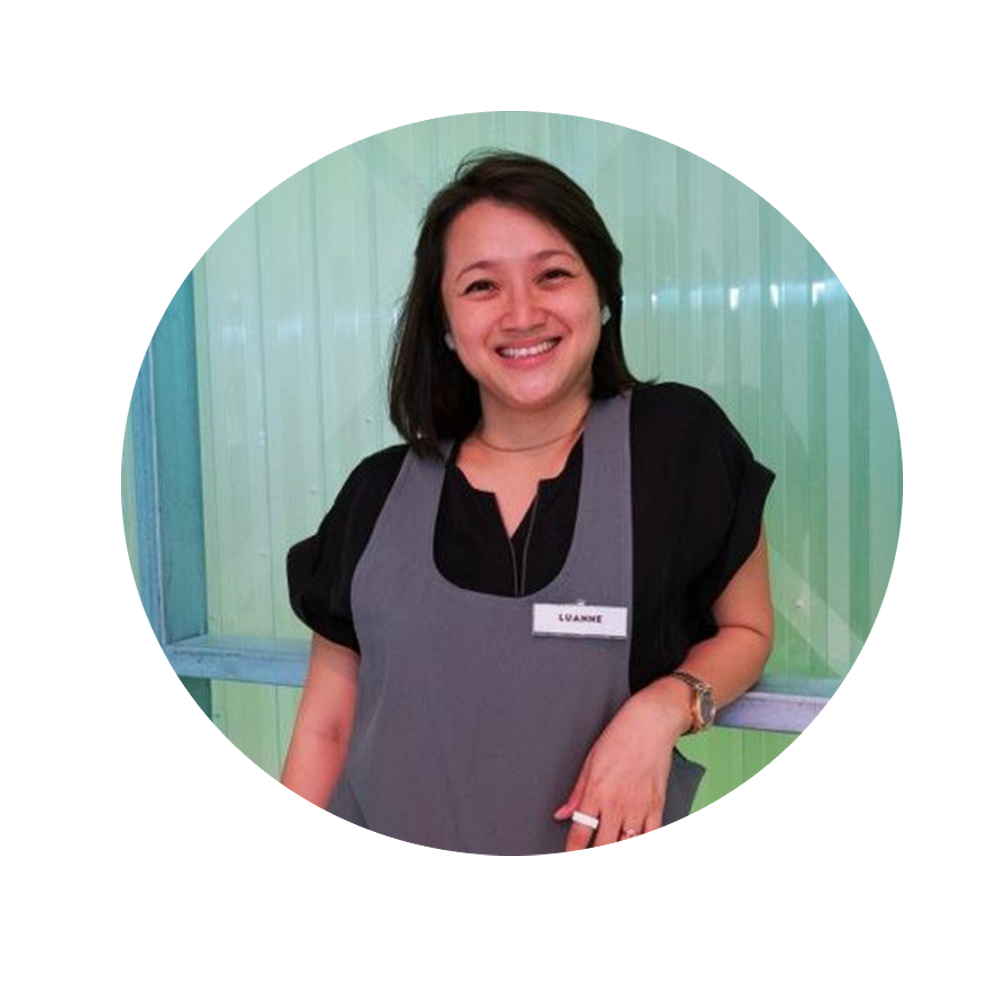 Luanne Poh

Executive Director and Board Member a.k,a Chief Worm
Luanne is the brainchild behind The Artground. This head honcho has a big heart with a soft spot for little ones.

Jane Choy

Co-Founder a.k.a Rainmaker

Jane works behind the scenes to make things happen. This mother of two knows just how precious a quiet moment is.


Yap Jia En

Visual Design and Exhibitions Manager a.k.a Flower Power

Jia En is the artistic soul of The Artground. She draws, develops and dreams up ideas that turn a dot into amazing wonders!

Michelle Tan

Programmes Manager a.k.a Sunseeker

Michelle is the go-to person on the ground. She is a child at heart and loves nothing more than interacting with young ones.


Kimi Vynan

Assistant Programming and Marketing Officer a.k.a Moon Beamer

Kimi is easy going and you'll always find her in an affable mood. She brings much laughter to The Artground with her smile that lights up the skies at night.


Anisa Hamsani

Centre Manager a.k.a Busy Bee

Anisa keeps the center buzzing. She loves jumping off planes and diving deep into the sea to explore the beautiful world around us.


Ainaa Ismail

Operations Executive a.k.a Baby Bee

Ainaa is the friendly face who welcomes you once you enter The Artground. This fun-loving mother of one loves sewing and exploring make-up during her spare time when she is not busy chasing after her active toddler.