DANCE - THEATRE PERFORMANCE
In the Painters' Studio
The Kueh Tutus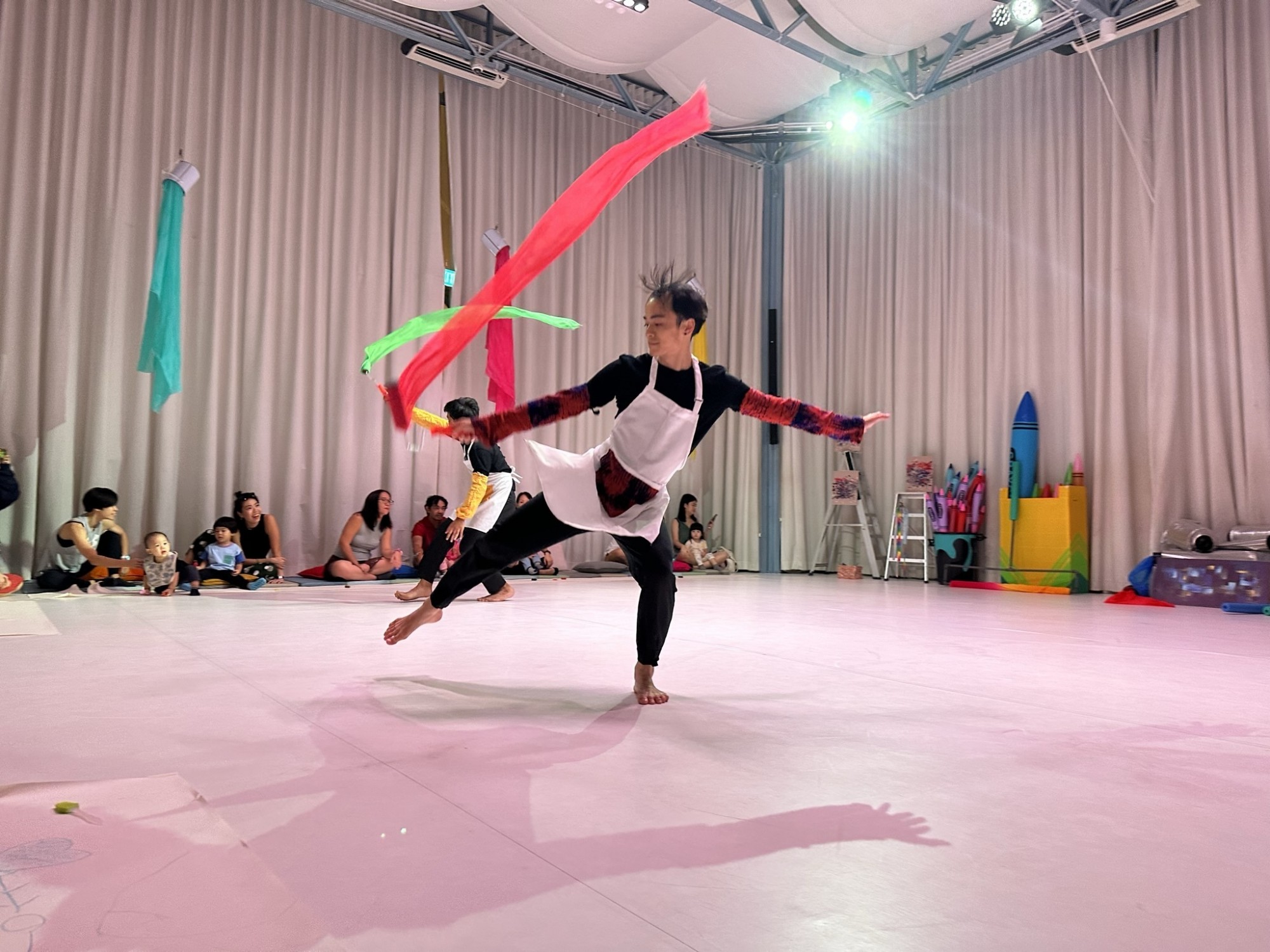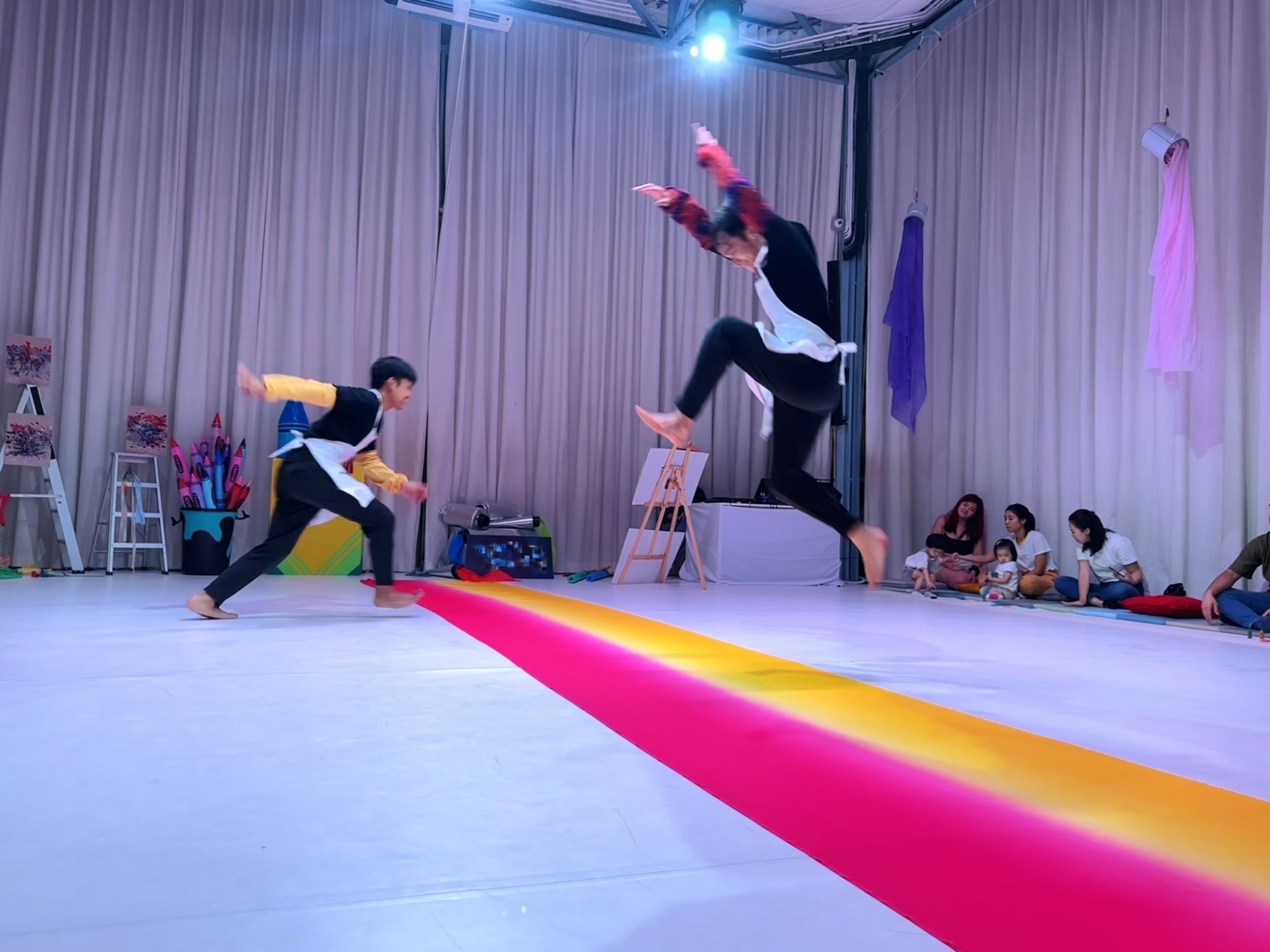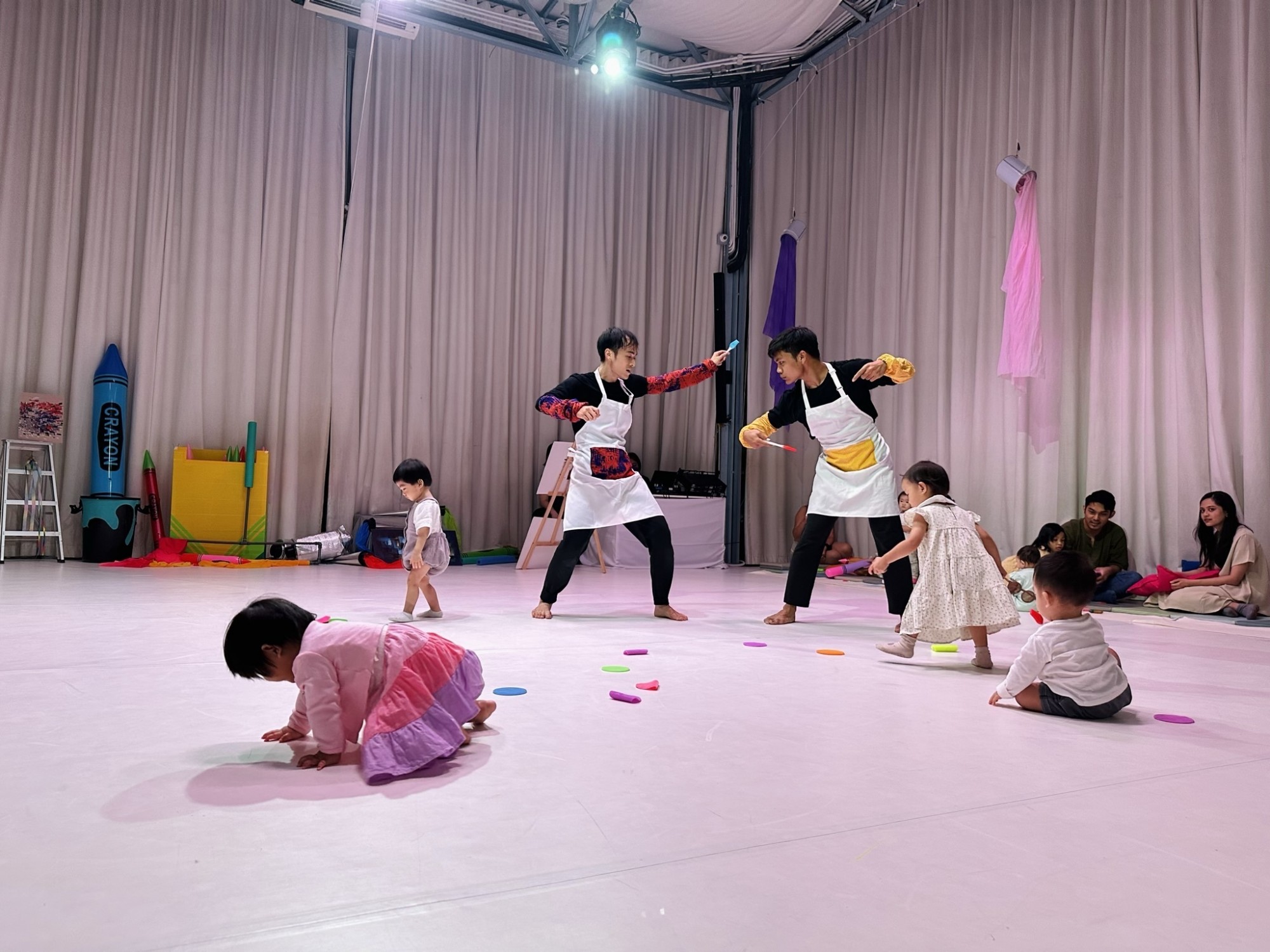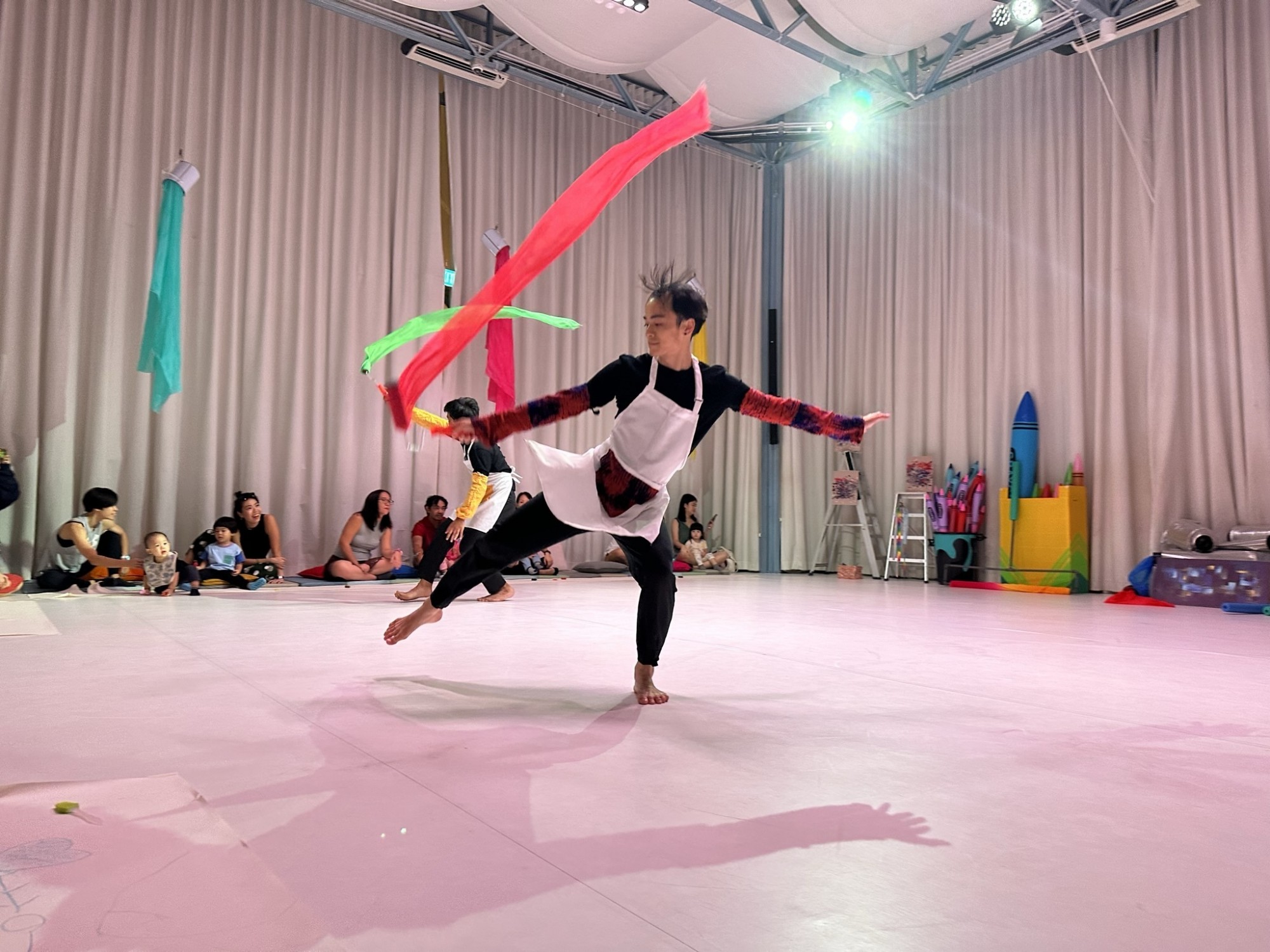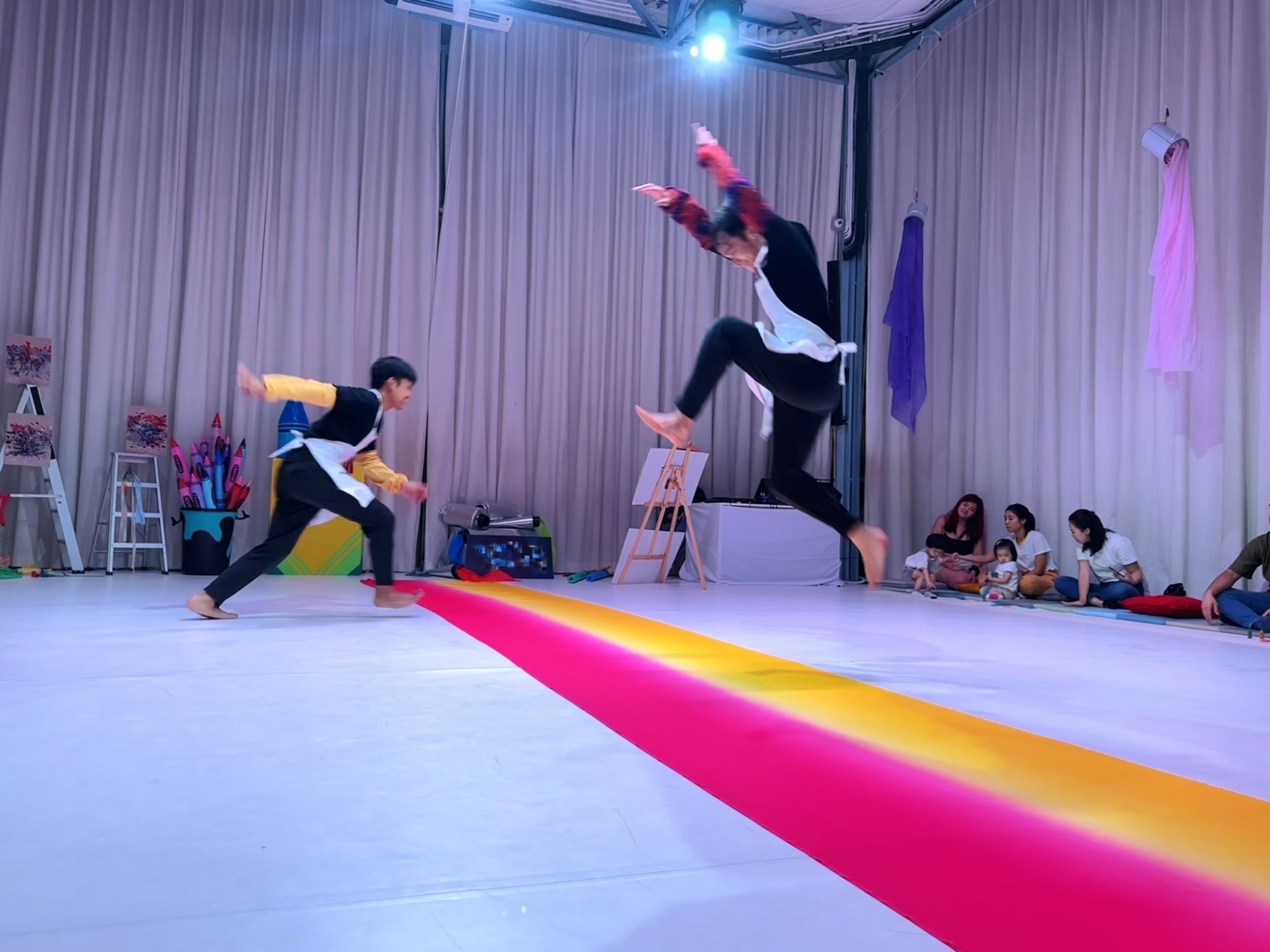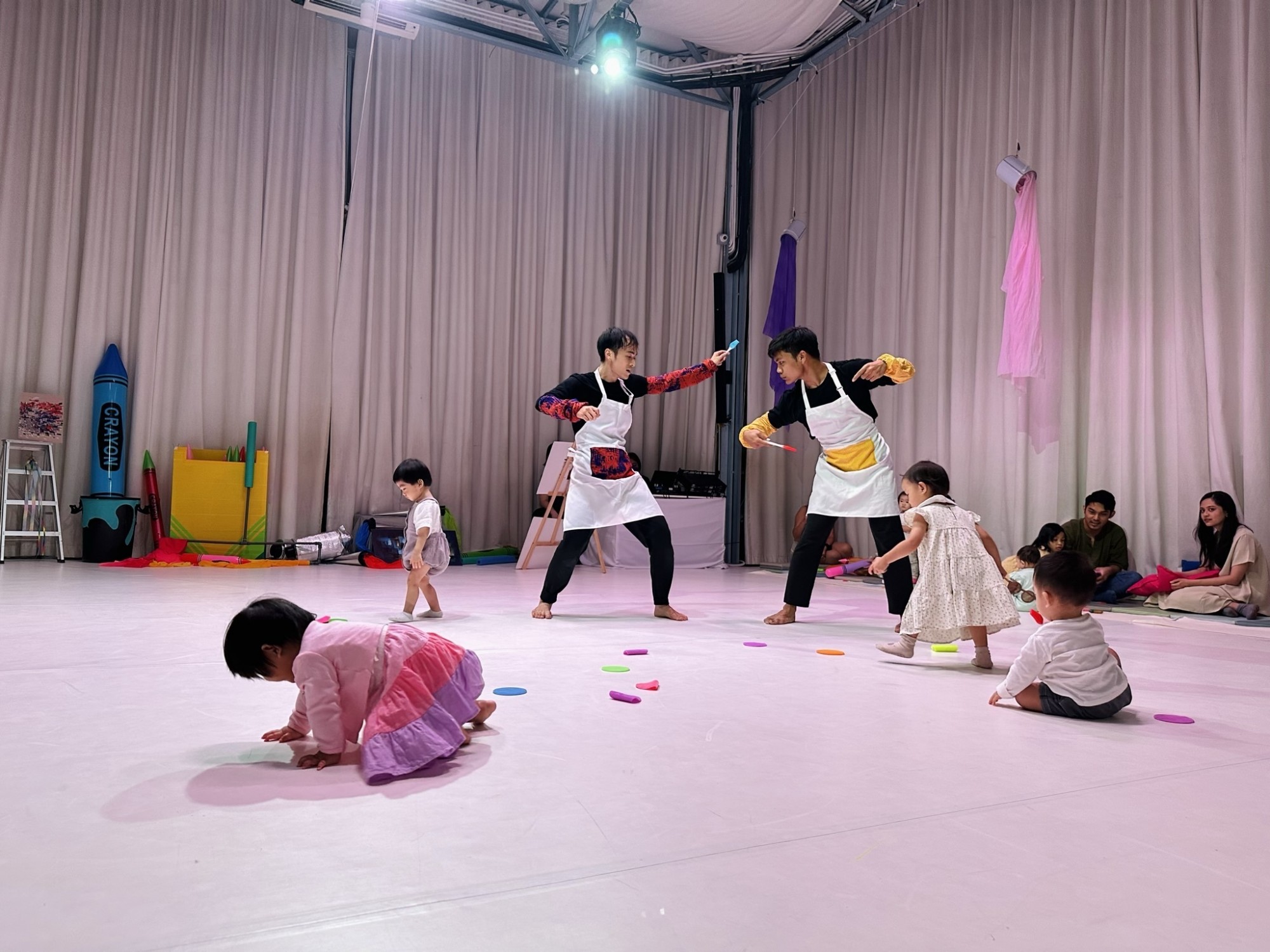 8 - 36 months
16 Sep 23 (Sat)
Programme Content
Join the painters as they dance around their canvas trying to figure out what to paint with oversized brushes and crayons. You can be their muse as we have a blast together in this multi- sensory performance.
About the Artist(s)
The Kueh Tutus are a collaborative team of creatives (dancers, a composer, a dramaturg) who dove into exploring dances and dance-based experiences for the young and very young. They have spent hours teaching, playing with or being children. Now they also feed a desire for discovery and unlock the imagination through works that are developed with children as an integral part of the creative process. Egged on by choreographer Melissa Quek, they combined their super-powers of productive curiosity in 2017 when their playful engagement with music and movement captured the hearts of parents and children alike.
Ticket Details
Date: 16 Sept, 2023, Saturday
Time: 10AM - 10.30AM (With access to CLEAN UP OR ELSE! from 9.15AM - 10AM)
11.30AM - 12PM (With access to CLEAN UP OR ELSE! from 10.45AM - 11.30AM)
For ages 8 - 36 months.
Accompanying siblings not within the age stipulation may also attend the performance with a valid ticket.
Tickets: $18 per pax
See More
Things to note
Terms and Conditions (Please read carefully before you purchase your tickets)
This ticket gives you access to the 30-min scheduled PROGRAMME as well as access to EXPLORE: Clean Up or Else! 45 mins before your scheduled programme time.
Programme + Explore tickets are chargeable with each person (adult or child) counted as one pax. A baby in arm is also counted as 1 pax. Please note that tickets are sold PER PAX.
Programme + Explore tickets are strictly non-refundable. If you are unable to make the Programme for any reason (including covid-related matters), you may transfer your ticket/s to another family (child/children have to be within the age stipulation). No credit notes can be issued and change of dates/ times are strictly not permitted. Please choose your date and time carefully.
Each

child must be accompanied by at least

one

adult into the programme.

If you're not attending EXPLORE, please arrive 10 mins before the programme starts as latecomers may be denied entry into the programme.
This programme is age-specific and The Artground reserves the right to refuse entry to children who are not within the stipulated age group, even if you have purchased a ticket. No refunds will be issued.
Audiences have to exit The Artground once the performance is over to enable staff to clean and santise the space.
Non-slip grip socks are mandatory for everyone (except pre-walking babies). Socks will be available for sale $3/pair for those who do not have them.
Photography and Videography may be taken by event organisers for marketing and archival purposes