DANCE - THEATRE PERFORMANCE
Letters Come Alive!
Rolypoly Family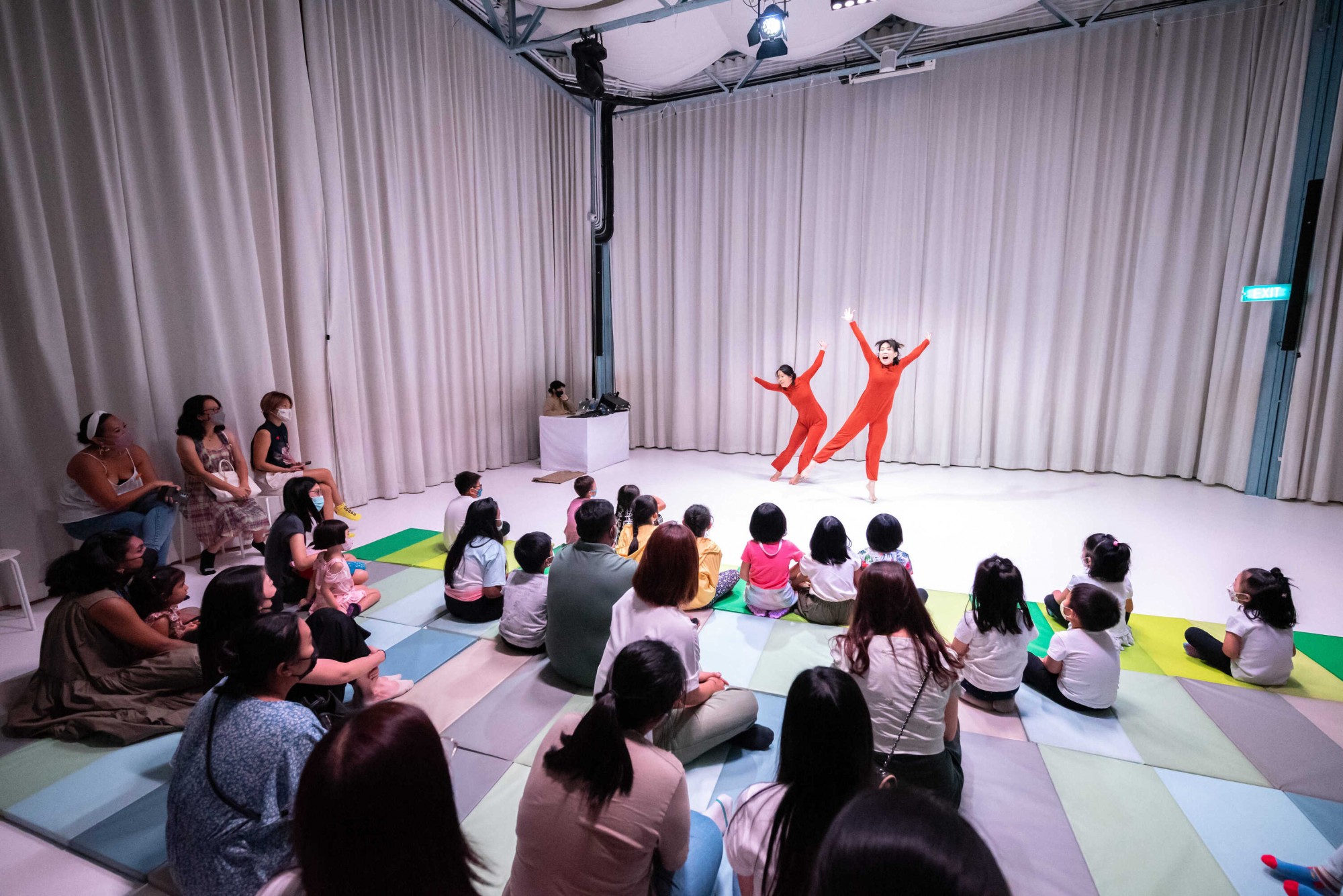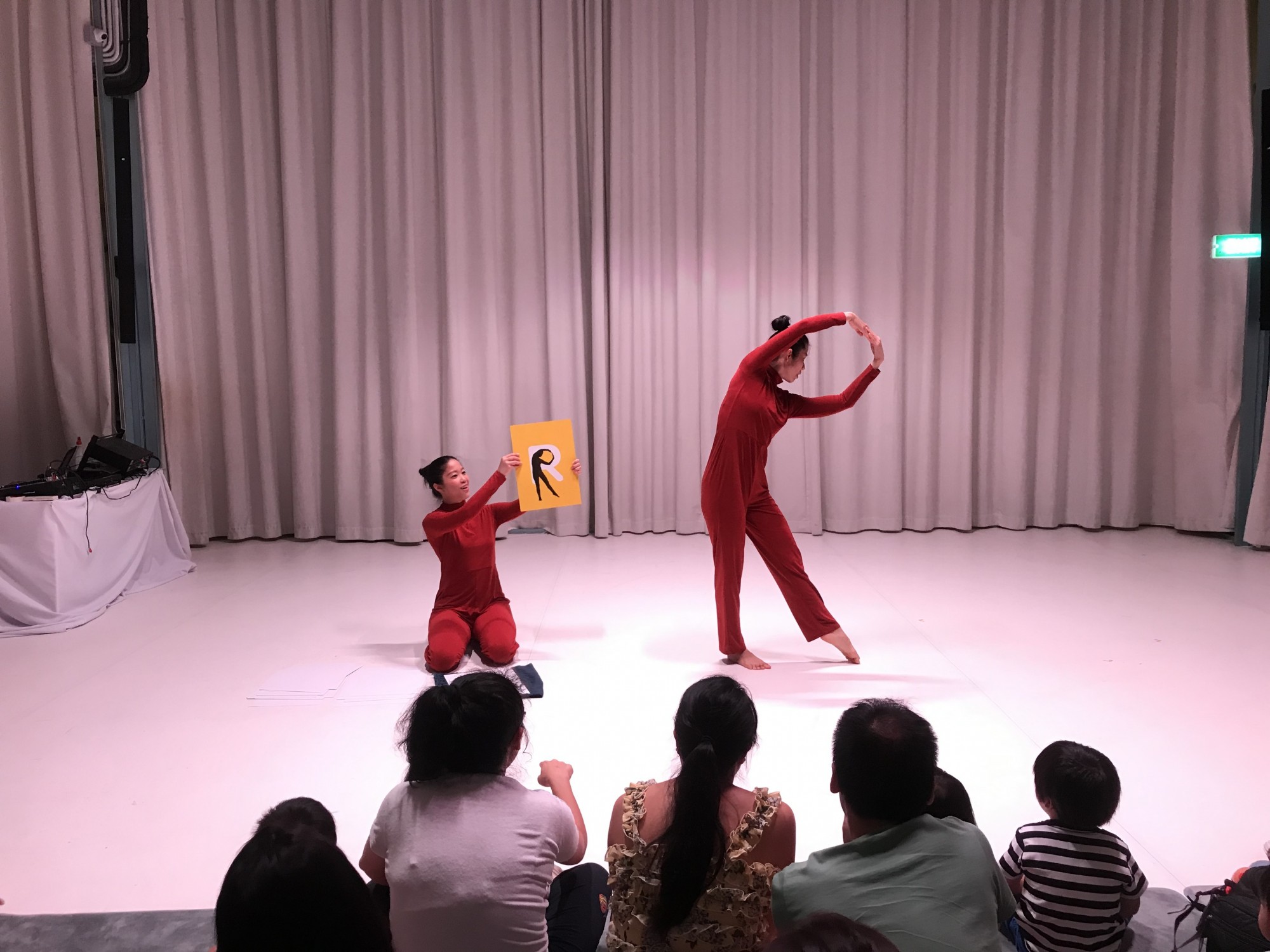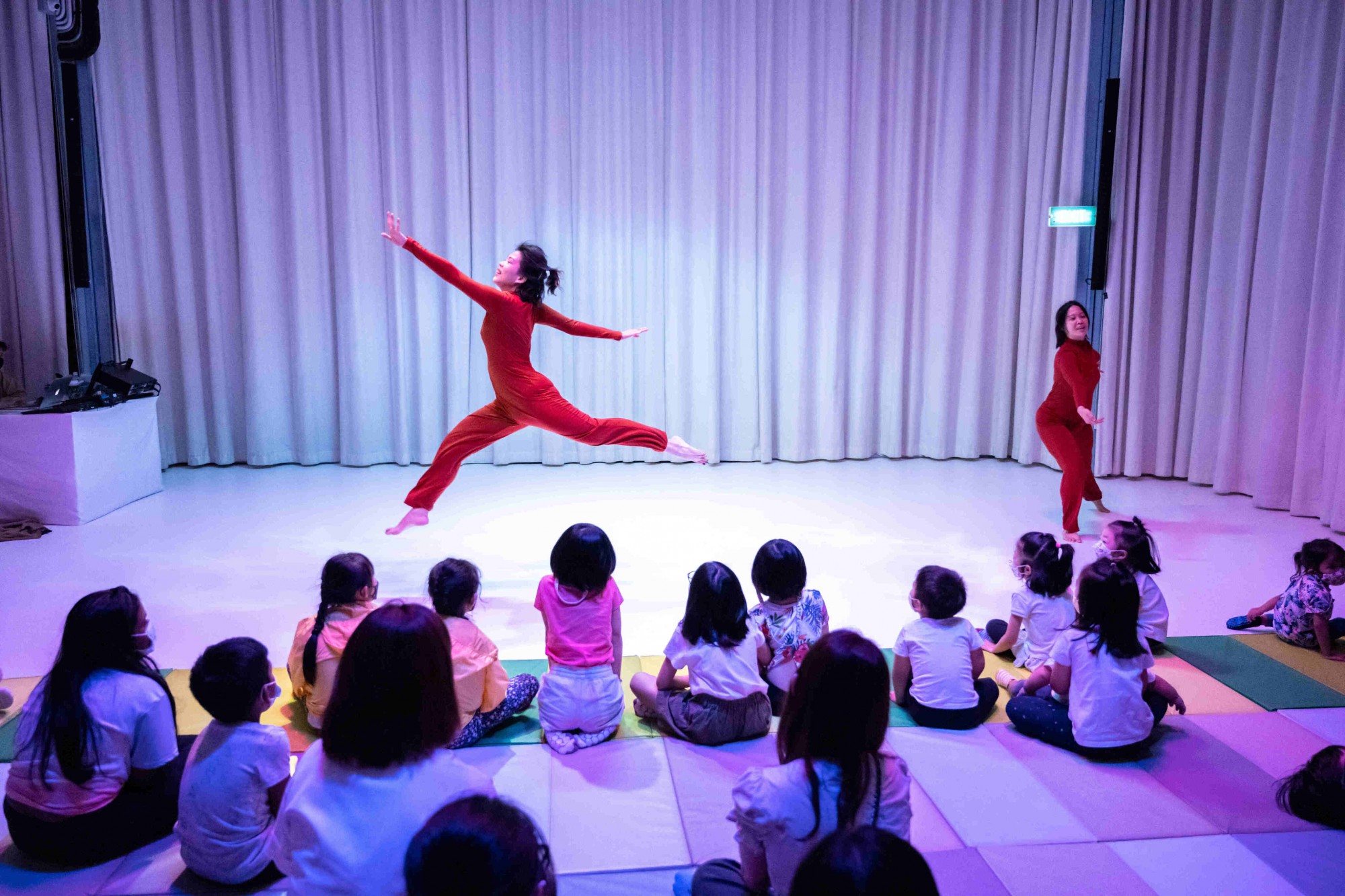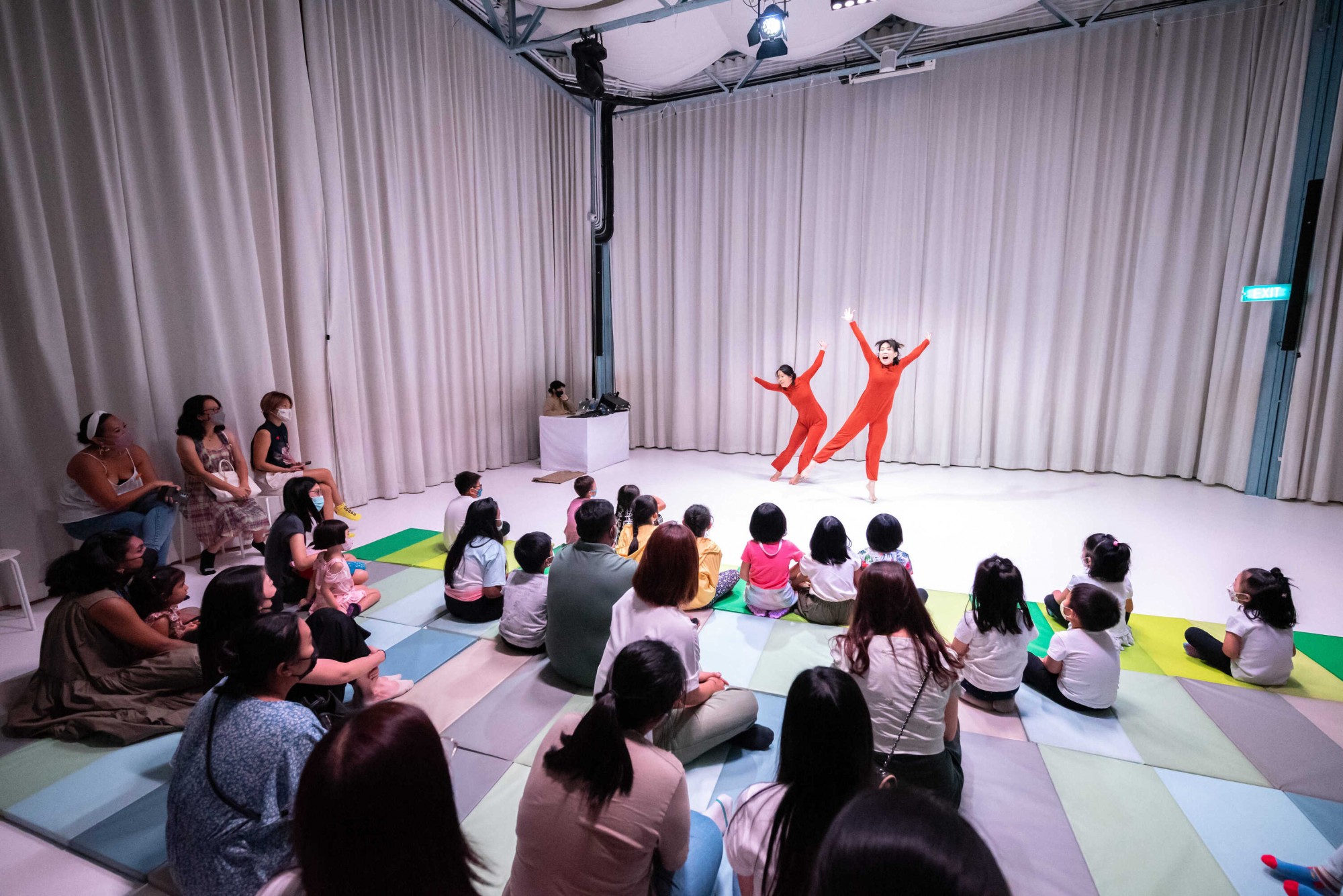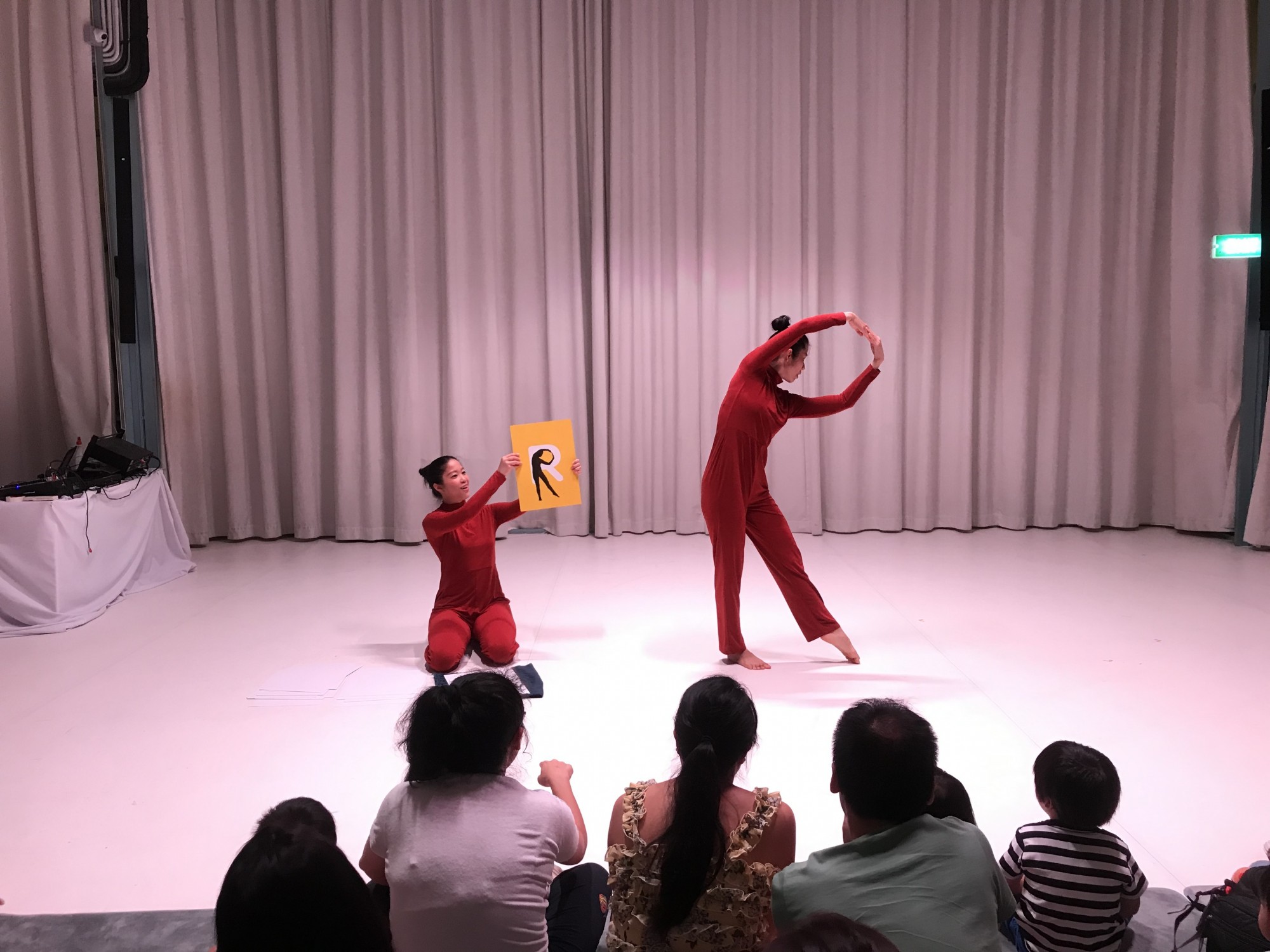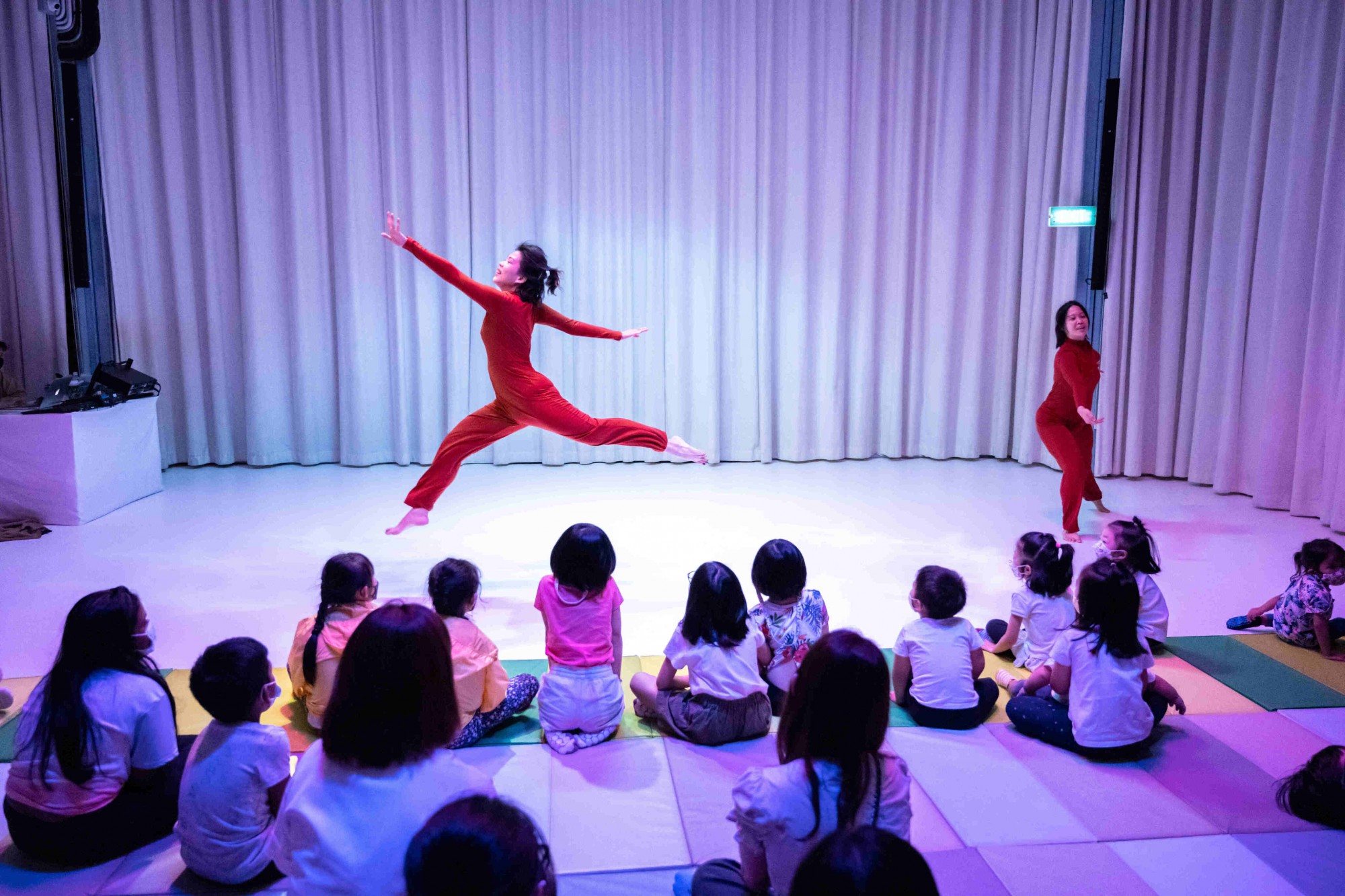 3 - 6 years
23 Sep 23 (Sat)
Programme Content
In this whimsical and acrobatic dance theatre performance, the letters of the alphabet take on different shapes and sounds to inspire silliness that kids and grown-ups will enjoy.
Do children need to know the alphabet to enjoy the show? Not at all. Do they learn it by the end of the show? That's not our goal! Will the children spend the rest of the week making shapes and sounds with their bodies - and spotting letters everywhere? They just might! Join us to see what happens when letters come alive.
Letters Come Alive! was first staged at The Artground, and subsequently performed at The Esplanade's Octoburst! festival and the National Arts Council's Got To Move initiative.
About the Artist(s)
Rolypoly Family is a team of dance artists who value body positivity and respect, gender equality and social inclusion. Led by artists Faye Lim and Bernice Lee, they run dance and body-based programmes and projects for diverse children and families, in partnership with organisations across Singapore. Their performance of Baby Baby Mama Bear (2017) explored nuances of womanhood and motherhood, and was presented at Maya Dance Theatre's In Bloom Festival and Fang Mae Khong International Dance Festival. The Artground has been an invaluable space for the development of their programmes, such as Rolypoly Family Dance Party, Dance Playground and Dance Jambo.
Ticket Details
Date: 23 Sep, 2023, Saturday
Time: 11.30AM - 12PM (With access to CLEAN UP OR ELSE! from 10.45AM - 11.30AM)
For ages: 3 - 6 years
Tickets: $15 per pax (Admits 1 pax only)
Duration: 30 minutes
See More
Things to note
Terms and Conditions (Please read carefully before you purchase your tickets)
This ticket gives you access to the 30-min scheduled PROGRAMME as well as access to EXPLORE: Clean Up or Else! 45 mins before your scheduled programme time.
Programme + Explore tickets are chargeable with each person (adult or child) counted as one pax. A baby in arm is also counted as 1 pax. Please note that tickets are sold PER PAX.
Programme + Explore tickets are strictly non-refundable. If you are unable to make the Programme for any reason (including covid-related matters), you may transfer your ticket/s to another family (child/children have to be within the age stipulation). No credit notes can be issued and change of dates/ times are strictly not permitted. Please choose your date and time carefully.
Each

child must be accompanied by at least

one

adult into the programme.

If you're not attending EXPLORE, please arrive 10 mins before the programme starts as latecomers may be denied entry into the programme.
This programme is age-specific and The Artground reserves the right to refuse entry to children who are not within the stipulated age group, even if you have purchased a ticket. No refunds will be issued.
Audiences have to exit The Artground once the performance is over to enable staff to clean and santise the space.
Non-slip grip socks are mandatory for everyone (except pre-walking babies). Socks will be available for sale $3/pair for those who do not have them.
Photography and Videography may be taken by event organisers for marketing and archival purposes